My name is Amanda Ingalls, I have been a patient of Dr. Julio Serecero for about 6 years. The service is very professional, the offices are very clean, and the staff speaks very good English. I would highly recommend all of the services of Premium Dental Clinic
Dear Dr. Serecero just a few lines to tell you I am very pleased with my smile. I have had lots of nice compilments on how I look and how natural my mouth looks. When I first started this with you I was nervous but you and your staff made me feel very comfortable. Thanks for ever thing you did for me and a job well done.
It has been almost 3 months since the implants and I'm very happy. I wanted to take the time thank you for yout hard work and offering me agreat price.
When I needed implants and my U.S. dentist told me what it would cost, I decided to explore cheaper options in Mexico. I was looking for quality care and implants and I wasn't interested in the cheapest options available, so I did some research. That research led me to Dr. Serecero. I have been a patient of the doctor's for the past 2 years and have been very impressed with his character and professional competence. In addition, he, and his warm, friendly staff speak excellent English. The whole process could not have been easier: fly to San Diego, picked up by a shuttle cross the border to his office, hotel stay nearby overnight, and return by shuttle to San Diego the next day. I saved a lot of money and got first class care. Even my U.S. dentist who tried hard to dissuade me for going to Mexico has admired the work! If you are considering any kind of dental work outside the U.S., see Dr. Serecero I know I will! You won't regret it.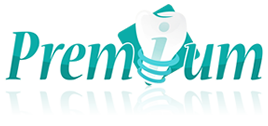 If you are already part of our newsletter, follow us on both social networks to be always informed on our latest publications. In many cases the content is different in each social network
NEWSLETTER
Subscribe to our newsletter and be the first to hear the latest news on premium dental clinic, published on the website, promotions and more.