ABOUT US
Welcome To Premium Dental Clinic
It all started with a dream, two brothers Dr. Julio Serecero and Rachel Serecero have adequate facilities and friendly atmosphere to provide the best care to their patients and dental treatments.
With effort, hard work and love for this profession, that dream has come true. Today, we have the best facilities, technology and staff to treat our patients the way they deserve, no matter the difficulty of dental, physical or emotional condition.
Welcome to Premium Dental Clinic.
Why Choose Us
We offer all services within our clinic.
High quality dentistry at reasonable prices.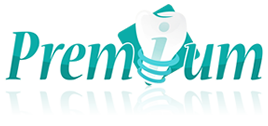 If you are already part of our newsletter, follow us on both social networks to be always informed on our latest publications. In many cases the content is different in each social network
NEWSLETTER
Subscribe to our newsletter and be the first to hear the latest news on premium dental clinic, published on the website, promotions and more.